2012 United Way Award of Distinction Recipient
David Aplin Group is honoured to win the United Way of the Alberta Capital Region's "Largest Campaign – Under 50 Employees" award for 2012. Awards of Distinction are presented to organizations that generate outstanding results in their workplace and corporate campaigns.
David Aplin Group is committed to giving back to the communities in which we work and our employees volunteer their time with many charitable and nonprofit organizations. Our community involvement program reflects our core purpose to positively impact lives, both nationally and globally.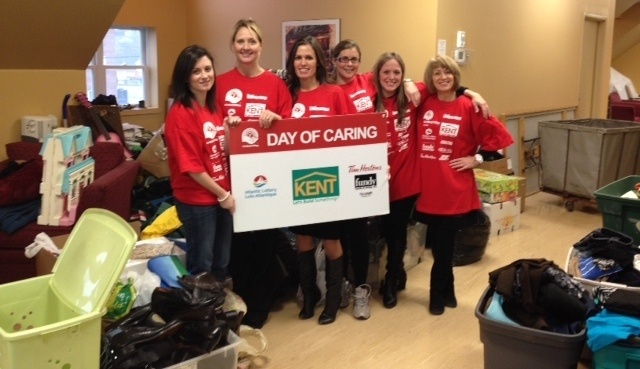 Aplin's supportive relationship of United Way goes back over 15 years. Year over year, Aplin has seen averages of 85%-93% participation rate. Through our United Way donations, our organization makes a positive impact in communities across Canada, moving people from poverty to possibility, helping kids be all they can be, and building strong and healthy communities. Every year, Aplin invites guest speakers to our offices locally to share their personal stories of how they have been impacted by the generosity of donors through United Way.
About United Way
United Way is a federated network of over 90 local United Way offices, each registered as its own non-profit organization and governed by an independent volunteer-led local Board of Directors. Each United Way works locally to raise funds and invest in improving lives in its community. For more information visit www.unitedway.ca
ABOUT David Aplin Group
David Aplin Group is a national Canadian company and full-service provider of recruitment and executive search services. With 10 locations from Halifax to Vancouver; Toronto, Mississauga, Ottawa, Winnipeg, Regina, Saskatoon, Calgary, and Edmonton, Aplin Group is one of the most trusted professional search firms in Canada. Founded in 1975, we have delivered profitable results to shareholders each and every year for 36 consecutive years. We are employee and family-owned.
Services include: Permanent placement, temporary and contract workforce solutions, recruiting process outsourcing (RPO), and specialty recruiting services such as project recruitment campaigns and international and graduate placement. For more information visit www.aplin.com