Shaping the Future of Healthcare Staffing
The COVID-19 pandemic has placed an unprecedented burden on public health systems globally, necessitating swift and effective responses to mitigate its impact. In Canada, the vaccination campaign has been crucial in controlling the virus's spread, relying heavily on mobilizing a substantial workforce to administer doses and manage logistical operations.
This case study centers around Aplin, a staffing company that secured a contract from the Government of Manitoba to recruit and deploy over 1,200 clinical professionals supporting the vaccine rollout within the province. Aplin achieved remarkable success in just five months by efficiently sourcing, screening, and onboarding a diverse array of healthcare workers, including nurses, pharmacists, and paramedics, to meet the urgent demand for vaccination services.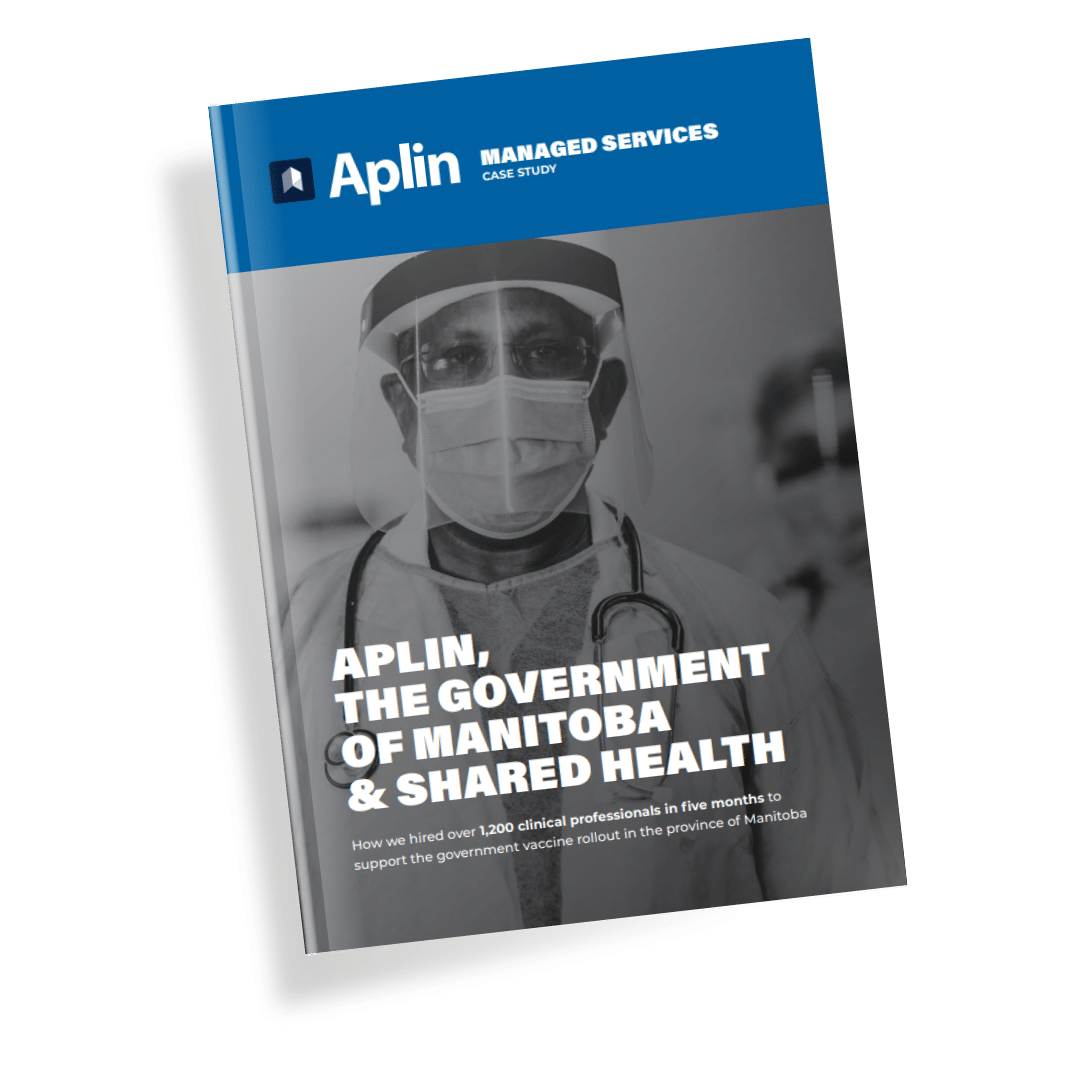 Download our free case study for valuable insights into the pivotal role of staffing companies in supporting large-scale public health initiatives and emphasizing the significance of agile and innovative approaches to address the complexities of ever-changing environments effectively.
With a proven track record and expertise in healthcare staffing, Aplin can efficiently and effectively source, screen, and deploy qualified clinical professionals to meet healthcare organizations' unique high-volume staffing needs.